Westport Innovations (WPRT)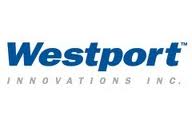 Website: www.Westport.com
"The Global Leader In Natural Gas Engines."
---
Westport Innovations (WPRT) is a leading global supplier of proprietary solutions that allow engines to operate on clean-burning fuels such as compressed natural gas (CNG), liquefied natural gas (LNG), hydrogen, and renewable natural gas (RNG) fuels such as landfill gas and helps reduce greenhouse gas emissions (GHG).
Westport technology offers advanced LNG fueling systems with direct injection natural gas engine technology for heavy-duty vehicles such as highway trucks and off-road applications such as mining and rail.
Westport's joint venture with Cummins Inc., Cummins Westport Inc. designs, engineers and markets spark-ignited natural gas engines for North American transportation applications such as trucks and buses. Westport LD division is one of the global leaders for natural gas and liquefied petroleum gas (LPG) fuel in passenger cars, light-duty trucks and industrial applications such as forklifts.
---
Announced it has signed agreements with Caterpillar Inc. to co-develop natural gas technology for off-road equipment, including mining trucks and locomotives. Caterpillar and Westport will combine technologies and expertise, including Westport™ High Pressure Direct Injection (HPDI) technology and Caterpillar's industry leading off-road engine and machine product technology, to develop the natural gas fuel system.

Announced it is taking its first natural gas pick-up truck on a road trip across the Eastern USA this week. Driving entirely on compressed natural gas (CNG), a team from Westport Innovations will make the 700 mile drive in the brand new Westport™ WiNG powered bi-fuel Ford F-250 Super Duty truck.

Announced that Volvo Trucks unveiled its plans to launch a 13 liter heavy-duty natural gas engine featuring Westport™ high pressure direct injection (HPDI) technology. The product is scheduled to launch for the North American market in 2014.
Announced a broad range of product enhancements to meet customer needs in its best-in-class solution for natural gas Class 8 trucks.
---
Recent News and Press Releases
Westport Announces Second Agreement with General Motors for Advanced Engineering Development for Light-Duty Vehicles
Westport and Caterpillar Announce Agreement to Develop Natural Gas Technology for Off-Road Equipment
Westport Innovations Inc. to Ring The NASDAQ Stock Market Closing Bell
Where in the World is Westport™ WiNG?
Volvo Trucks Unveils 13 Liter Natural Gas Engine for North American Market with Westport™ HPDI Technology
Westport Announces New Product Enhancements on its Flagship HD15L LNG Engine for Class 8 Trucking
For the latest Quote and News on WPRT Click Here.
---
---
David R. Deners - Founder, President, Chief Executive Officer, and Director
David R. Demers is a founder of Westport and has been Chief Executive Officer and a member of the Board since the company was formed in March of 1995. Mr. Demers obtained a Bachelor of Physics degree in 1976 and a Bachelor of Law degree in 1978, both from the University of Saskatchewan. Mr. Demers is also a member of the board of directors of Primero Mining Corp.
Bill E. Larkin - Chief Financial Officer
William (Bill) E. Larkin joined Westport in February 2010 as Chief Financial Officer. Mr. Larkin served as Chief Financial Officer of Fuel Systems Solutions, Inc. (FSYS) from May 2008 to May 2009 and as a consultant through September 2009. Mr. Larkin served as Corporate Controller and Chief Accounting Officer of FSYS from November 2006 to May 2008. Prior to that, Mr. Larkin served as Director of Financial Reporting at Standard Pacific Corp and as an auditor at Deloitte & Touche LLP, based in Los Angeles. Prior to joining Westport, Mr. Larkin served as Interim Chief Financial Officer for DDi Corp., a publicly listed manufacturer of circuit boards, beginning October 2009. Mr. Larkin earned a Bachelor of Science degree in accounting from the University of Southern California and is a Certified Public Accountant. As of February 19, 2012 Mr. Larkin joined the board of directors of CWI.
Clark G. Quintin - President of Westport HD
Clark G. Quintin joined Westport in April 2011 as President of Westport HD. Prior to joining Westport, Mr. Quintin was Corporate Director, President and Chief Executive Officer of Integrated Paving Concepts Inc. from 2002 to 2009. In addition, he served as Senior Vice President, Sales and Distribution for MacMillan Bloedel over a five-year period. Mr. Quintin also served for 20 years with IBM in Canada and the United States where he held a series of sales, marketing and executive roles including Executive Assistant to the Chairman, IBM Corporation and was selected to participate in the prestigious one year Management Acceleration Program. In his last assignment with IBM, he was Vice President and General Manager, Western Canada. Over his career, Mr. Quintin has served on several boards of public, private, and not-for-profit organizations. Mr. Quintin is currently Chair of the Board for Lions Gate Hospital Foundation. Mr. Quintin holds a Bachelor of Commerce degree in Marketing and Finance from the University of Calgary. As of February 19, 2012 Mr. Quintin joined the board of directors of CWI.
---
SEC Filings
WPRT filings with the SEC can be found here.
---
Westport Innovations
1750 West 75th Avenue
Suite 101
Vancouver, BC V6P 6G2
Canada
Phone: 604-718-2000
Fax: 604-718-2001
---
SmallCapReview.com feature stock reports are intended to be stock ideas, not recommendations. Please do your own research before investing. It is crucial that you at least look at current SEC filings and read the latest press releases. Information contained in this report was extracted from current documents filed with the SEC, the company website and other publicly available sources deemed reliable. For more information see our disclaimer section, a link of which can be found on our website. This document contains forward-looking statements, particularly as related to the business plans of the Company, within the meaning of Section 27A of the Securities Act of 1933 and Sections 21E of the Securities Exchange Act of 1934, and is subject to the safe harbor created by these sections. Actual results may differ materially from the Company's expectations and estimates. The information provided in this report is not intended for distribution to, or use by, any person or entity in any jurisdiction or country where such distribution or use would be contrary to law or regulation or which would subject us to any registration requirement within such jurisdiction or country.
Copyright SmallCapReview. All rights reserved. SCR is not a Registered Broker/Dealer or Financial Advisor. All materials presented on our website and individual reports released to the public through this website, e-mail or any other means of transmission are not to be regarded as investment advice and are only for informative purposes. Before making a purchase or sale of any securities featured on our web site or mentioned in our reports, we strongly encourage and recommend consultation with a registered securities representative. This is not to be construed as a solicitation or recommendation to buy or sell securities. As with any stock, companies we select to profile involve a degree of investment risk and volatility, particularly small-caps. All investors are cautioned that they may lose all or a portion of their investment if they decide to make a purchase in any of our profiled companies. Past performance of our profiled stocks is not indicative of future results. The profile and opinions expressed herein are expressed as of the date the profile is posted on site and are subject to change without notice. No investor should assume that reliance on the views, opinions or recommendations contained herein will produce profitable results. SmallCapReview may hold positions in securities mentioned herein, and may make purchases or sales in such securities featured on our website or within our reports In order to be in full compliance with the Securities Act of 1933, Section 17(b), SCR will disclose in it's disclaimer, what, if any compensation was received for our efforts in researching, presenting and disseminating this information to our subscriber database and featuring the report on the SmallCapReview website. SmallCapReview has not been compensated for its efforts with regards to Westport Innovations.
We encourage our readers to invest carefully and read the investor information available at the web sites of the Securities and Exchange Commission (SEC) at: http://www.sec.gov and/or the National Association of Securities Dealers (NASD) at: http://www.nasd.com . Readers can review all public filings by companies at the SEC's EDGAR page. The NASD has published information on how to invest carefully at its website.
---