---
"The company sells its products to warehouse distributors, large retail chains, original equipment manufacturers, and original equipment service part operators in the United States, Canada, Europe, Asia, and Latin America."

Approximate Financial Snapshot as of 10/31/12

Shares Outstanding
22.7M
52 Wk Hi/Lo
25.91/

11.94

Market Cap
$390M
Recent Price
$17.21
Join the SmallCapReview mailing list

Standard Motor Products (SMP)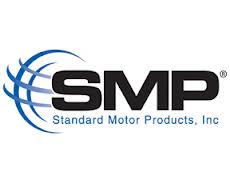 Website: www.SMPCorp.com
"Earnings from continuing operations for the third quarter of 2012 were $17.4 million or 76 cents per diluted share, compared to $14.1 million or 61 cents per diluted share in the third quarter of 2011."
---
Standard Motor Products (SMP) manufactures and distributes replacement parts for motor vehicles in the automotive aftermarket industry.
The company's Engine Management segment manufactures and sells engine management replacement parts, including electronic ignition control modules, fuel injectors, ignition wires, voltage regulators, coils, switches, emission sensors, EGR valves, distributor caps and rotors, and other engine management components primarily under the Standard, BWD, Intermotor, OEM, TechSmart, and GP Sorensen brand names. This segment also manufactures fuel pressure regulators, air by-pass valves, idle air control valves, and PCV valves; spark plug wires and battery cables; and various electrical wires, terminals, connectors, and tools for servicing an automobiles electrical system, as well as distributes a range of engine management products, including ignition coils, ignition modules, switches and sensors, and filters.
Its Temperature Control segment manufactures, remanufactures, and markets various replacement parts for automotive temperature control systems, engine cooling systems, power window accessories, and windshield washer systems primarily under the Four Seasons, EVERCO, ACi, Hayden, Factory Air, and Imperial brand names. This segment also provides remanufactured compressors, clutch assemblies, blower and radiator fan motors, filter dryers, evaporators, accumulators, hose assemblies, expansion valves, heater valves, AC service tools and chemicals, fan assemblies, fan clutches, engine oil coolers, transmission coolers, window lift motors, motor/regulator assemblies, and windshield washer pumps.
The company sells its products to warehouse distributors, large retail chains, original equipment manufacturers, and original equipment service part operators in the United States, Canada, Europe, Asia, and Latin America.
---
Earnings from continuing operations for the third quarter of 2012 were $17.4 million or 76 cents per diluted share, compared to $14.1 million or 61 cents per diluted share in the third quarter of 2011.

Consolidated net sales for the third quarter of 2012 were $276 million, compared to consolidated net sales of $236.2 million during the comparable quarter in 2011.

The Board of Directors has approved payment of a quarterly dividend of nine cents per share on the common stock outstanding. The dividend will be paid on December 3, 2012 to stockholders of record on November 15, 2012.
---
Recent News and Press Releases
Standard Motor Products, Inc. Announces Third Quarter 2012 Results and a Quarterly Dividend
Standard Motor Products, Inc. Announces the Appointment of Two New Directors
For the latest Quote and News on SMP Click Here.
---
---
Lawrence I Sillsason - President and Chief Executive Officer And Chairman Of The Board
Lawrence I. Sills, Chief Executive Officer and Chairman of the Board since December 2000, became the third generation of his family to be a part of Standard Motor Products when he started as a Standard sales rep in 1967. Mr. Sills eventually served as General Sales Manager. From 1983 to 1986, he was Vice President of Operations before being appointed as President and Chief Operating Officer in May 1986. Before joining SMP, Mr. Sills was a Sales Representative, living in Africa, for the Charles Pfizer Company.
Thurman K. Case - President and Chief Operating Officer
John P. Gethin, who has been in the Automotive Aftermarket for over 37 years, became Standardís President and Chief Operating Officer in December 2000. From 1997 to 2000, Mr. Gethin was our Senior Vice President of Operations. He also simultaneously held the position of General Manager, Temperature Control Division from 1998 to 2003. He was Vice President and General Manager of EIS Brake Parts Division (a former SMP business unit) from 1995 to 1997. Mr. Gethin started his career in the automotive industry in 1972 with Echlin and was also the President of Wagner Brake and Lighting for five years.
James J Burke - Vice President Finance And Chief Financial Officer
James J. Burke has been Vice President Finance and Chief Financial Officer since October 1999. Previously he served as Director of Finance, Chief Accounting Officer and before that was Corporate Controller. He joined the Company in 1986 when SMP bought EIS Brake Parts (a former SMP division) from the Parker Hannifin Company.
---
SEC Filings
SMP filings with the SEC can be found here.
---
Standard Motor Products
37-18 Northern Boulevard
Long Island City, NY 11101-1616
Phone: 718-392-0200
Fax: 718-729-4549
---
SmallCapReview.com feature stock reports are intended to be stock ideas, not recommendations. Please do your own research before investing. It is crucial that you at least look at current SEC filings and read the latest press releases. Information contained in this report was extracted from current documents filed with the SEC, the company website and other publicly available sources deemed reliable. For more information see our disclaimer section, a link of which can be found on our website. This document contains forward-looking statements, particularly as related to the business plans of the Company, within the meaning of Section 27A of the Securities Act of 1933 and Sections 21E of the Securities Exchange Act of 1934, and is subject to the safe harbor created by these sections. Actual results may differ materially from the Company's expectations and estimates. The information provided in this report is not intended for distribution to, or use by, any person or entity in any jurisdiction or country where such distribution or use would be contrary to law or regulation or which would subject us to any registration requirement within such jurisdiction or country.
Copyright SmallCapReview. All rights reserved. SCR is not a Registered Broker/Dealer or Financial Advisor. All materials presented on our website and individual reports released to the public through this website, e-mail or any other means of transmission are not to be regarded as investment advice and are only for informative purposes. Before making a purchase or sale of any securities featured on our web site or mentioned in our reports, we strongly encourage and recommend consultation with a registered securities representative. This is not to be construed as a solicitation or recommendation to buy or sell securities. As with any stock, companies we select to profile involve a degree of investment risk and volatility, particularly small-caps. All investors are cautioned that they may lose all or a portion of their investment if they decide to make a purchase in any of our profiled companies. Past performance of our profiled stocks is not indicative of future results. The profile and opinions expressed herein are expressed as of the date the profile is posted on site and are subject to change without notice. No investor should assume that reliance on the views, opinions or recommendations contained herein will produce profitable results. SmallCapReview may hold positions in securities mentioned herein, and may make purchases or sales in such securities featured on our website or within our reports In order to be in full compliance with the Securities Act of 1933, Section 17(b), SCR will disclose in it's disclaimer, what, if any compensation was received for our efforts in researching, presenting and disseminating this information to our subscriber database and featuring the report on the SmallCapReview website. SmallCapReview has not been compensated for its efforts with regards to Standard Motor Products.
We encourage our readers to invest carefully and read the investor information available at the web sites of the Securities and Exchange Commission (SEC) at: http://www.sec.gov and/or the National Association of Securities Dealers (NASD) at: http://www.nasd.com . Readers can review all public filings by companies at the SEC's EDGAR page. The NASD has published information on how to invest carefully at its website.
---