QLogic Corp. (QLGC)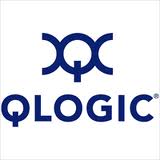 Website: www.QLogic.com
"The Ultimate In Performance"
---
QLogic Corp (QLGC) is a global leader and technology innovator in high performance networking, delivering adapters, switches, routers and ASICs that power today's data, storage and server networks for leading Global 2000 corporations.
The company delivers a broad range and diverse portfolio of networking products that include Converged Network Adapters for the emerging Fibre Channel over Ethernet (FCoE) market, Ethernet adapters, Fibre Channel adapters and switches and iSCSI adapters and routers.
QLogic products are powering solutions from today's leading technology providers such as Cisco, Dell, EMC, HP, IBM, NetApp and Oracle, and are delivered to small-to-medium sized businesses and large enterprises globally through a comprehensive network of channel partners.
---
Announced it expects to report net revenue of approximately $119 million for the third quarter of fiscal 2013. The expected net revenue exceeds the high end of the previously forecasted third quarter net revenue range of $112 million to $118 million.

Anticipates reporting GAAP income from continuing operations per diluted share for the third quarter of fiscal 2013 in the range of $0.14 to $0.15. On a non-GAAP basis, the Company expects to report income from continuing operations per diluted share in the range of $0.19 to $0.20, above the previously forecasted range of $0.14 to $0.19 per diluted share.

Expanded its highly successful Signature Partner Program, a CRN 5-Star Partner Program, with the addition of the Advanced Solutions Partner tier.

Announced that it has been selected as a provider of 16Gb Fibre Channel connectivity for HP ProLiant Gen8 servers and HP ProLiant G7 servers, and adapter solutions for HP 3PAR StorServ Storage, part of the HP Converged Storage portfolio.
Announced its 16Gb and 8Gb Fibre Channel adapters outperform the competition according to the December 2012 Fibre Channel HBA Evaluation report issued by Demartek.
---
Recent News and Press Releases
QLogic Announces Preliminary Third Quarter Results For Fiscal Year 2013
QLogic Executives to Present at 15th Annual Needham Growth Conference
QLogic Launches Advanced Solutions Partner Program to Turn Breakthrough Data Center Technologies Into Partner Profits
QLogic 16Gb Fibre Channel Accelerates Consolidation and Performance for HP ProLiant Servers and HP Converged Storage
QLogic 16Gb and 8Gb Fibre Channel Adapters Outperform the Competition in Industry Standard Benchmark
For the latest Quote and News on QLGC Click Here.
---
---
Simon Biddiscombe - President and Chief Executive Officer
Mr. Biddiscombe is the President and Chief Executive Officer of QLogic Corporation. Mr. Biddiscombe was appointed President and CEO of the company in November, 2010. Mr. Biddiscombe had been Senior Vice President and Chief Financial Officer for QLogic since April, 2008.
Mr. Biddiscombe previously served as Senior Vice President, CFO, Treasurer, and Secretary for Mindspeed Technologies in Newport Beach, California, 2003-2008. From 2000-2003, he served as Vice President of Finance and Controller for the Internet Infrastructure Business of Conexant. Mr. Biddiscombe also served as Senior Vice President and CFO for Wyle Electronics 1999-2000, and Chief Operating Officer from May-December, 2000.
Jean Hu - Senior Vice President and Chief Operating Officer
Ms. Hu was appointed Senior Vice President and Chief Financial Officer in April 2011. She has more than 18 years of financial and corporate development experience, including her most recent position as Senior Vice President, Chief Financial Officer, and Treasurer of Conexant Systems, Inc. Prior to joining QLogic, Ms. Hu served at Conexant and its predecessor company, Rockwell International, since 1997 and held various senior-level executive positions in financial planning, strategy, and corporate development.
Rob Crawford - Senior Vice President of Worldwide Sales
Mr. Crawford joined QLogic in May 2011. He is responsible for worldwide go-to-market planning and execution for all channels. Mr. Crawford has more than 20 years of sales leadership experience in the server and storage industries. Prior to joining QLogic, he held significant roles as Vice President of Worldwide OEM Sales, Channel, and Inside Sales while at Quantum Corporation. Earlier in his career, Mr. Crawford held senior sales, account, and product management positions at ADIC, Dell, and Compaq.
---
SEC Filings
QLGC filings with the SEC can be found here.
---
QLogic Corp.
26650 Aliso Viejo Parkway
Aliso Viejo, CA 92656
Phone: 949-389-6000
Fax: 949-389-6126
---
SmallCapReview.com feature stock reports are intended to be stock ideas, not recommendations. Please do your own research before investing. It is crucial that you at least look at current SEC filings and read the latest press releases. Information contained in this report was extracted from current documents filed with the SEC, the company website and other publicly available sources deemed reliable. For more information see our disclaimer section, a link of which can be found on our website. This document contains forward-looking statements, particularly as related to the business plans of the Company, within the meaning of Section 27A of the Securities Act of 1933 and Sections 21E of the Securities Exchange Act of 1934, and is subject to the safe harbor created by these sections. Actual results may differ materially from the Company's expectations and estimates. The information provided in this report is not intended for distribution to, or use by, any person or entity in any jurisdiction or country where such distribution or use would be contrary to law or regulation or which would subject us to any registration requirement within such jurisdiction or country.
Copyright SmallCapReview. All rights reserved. SCR is not a Registered Broker/Dealer or Financial Advisor. All materials presented on our website and individual reports released to the public through this website, e-mail or any other means of transmission are not to be regarded as investment advice and are only for informative purposes. Before making a purchase or sale of any securities featured on our web site or mentioned in our reports, we strongly encourage and recommend consultation with a registered securities representative. This is not to be construed as a solicitation or recommendation to buy or sell securities. As with any stock, companies we select to profile involve a degree of investment risk and volatility, particularly small-caps. All investors are cautioned that they may lose all or a portion of their investment if they decide to make a purchase in any of our profiled companies. Past performance of our profiled stocks is not indicative of future results. The profile and opinions expressed herein are expressed as of the date the profile is posted on site and are subject to change without notice. No investor should assume that reliance on the views, opinions or recommendations contained herein will produce profitable results. SmallCapReview may hold positions in securities mentioned herein, and may make purchases or sales in such securities featured on our website or within our reports In order to be in full compliance with the Securities Act of 1933, Section 17(b), SCR will disclose in it's disclaimer, what, if any compensation was received for our efforts in researching, presenting and disseminating this information to our subscriber database and featuring the report on the SmallCapReview website. SmallCapReview has not been compensated for its efforts with regards to QLogic Corporation.
We encourage our readers to invest carefully and read the investor information available at the web sites of the Securities and Exchange Commission (SEC) at: http://www.sec.gov and/or the National Association of Securities Dealers (NASD) at: http://www.nasd.com . Readers can review all public filings by companies at the SEC's EDGAR page. The NASD has published information on how to invest carefully at its website.
---