Where Small Cap Stocks Thrive Since 1999
---
2 Small Caps That Hedge Funds Like...
A Lot Of Upside In Small Cap Stocks...
Little Known Small Cap Offers Way To Play Housing Recovery...
Beaten Up Small Caps With Dividend Staying Power... Small stocks seem to have been indiscriminately sold, and there may be bargains within this group.
Small Caps Have Best Week In 14 Years...
Go Long On Small Caps...(Video)
What Small Caps Are Telling Us...
Small Cap Stealth Rebound Shows Risk Appetite Still Alive...
The Oil Patch Prince... Six years ago Bryan Sheffield had no energy industry experience. Today he's on track to become a billionaire before his 40th birthday.
3 Small Cap Biotechs To Buy If The Market Crashes...
Small Caps Lead Late Day Bounce...
Why You Should Look At Small Caps Right Now...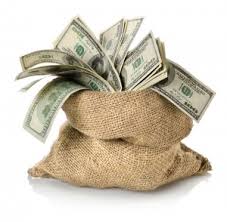 Secrets To Spotting A Small Cap 10 Bagger...
Small Caps: Is It Time For A Rally?
Small Caps Lead Market Higher...
Morgan Stanley: WE Really Like Small Caps Right Now...
Small Cap M&A Set To Take Off...
Patience With Small Cap Stocks Is Often Rewarded...
Buying Opportunity In Small Caps...
Small Caps The Fund Managers Like...
---
Intercept Pharmaceuticals (ICPT)
"A Biopharmaceutical Company Focused On The Development And Commercialization Of Novel Therapeutics To Treat Chronic Liver Diseases."
---
Transition Therapeutics (TTHI)

"Delivering Life Changing Therapies."
---
Omeros (OMER)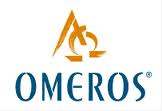 " Omeros has five clinical development programs"
---
Follow Us On
---
---
Small Caps May Be Sending A Signal
---
Career Advice No One Told You And You Might Not Want To Hear
---
---
---
9 Reasons Why Saving a $1 a Day Builds Fortunes
---
---
Biotech Stocks 101 -- What Investors Need To Know Whether they are mini caps or micro caps, some of the companies simply deserve to be in those categories because of bad fundamentals, while others are just the victims of market inefficiency.
---
Small Cap Techs Are The Most Undervalued Sector Of The Market Many sectors within the stock market are overvalued by traditional measures. Small-cap tech stocks are an exception.
---
Two Mistakes Small Cap Investors Make
---
Three Simple Tips For Small Cap Investing Success
---
---
Subscribers to our Free newsletter will receive stock reports and news alerts for small-cap stocks via email. You can sign-up here.
---
"A Primer In Microcap Investing"
SmallCapReview.com® is a leading destination for small-cap picks and news. The Purpose of SmallCapReview.com is to profile and bring awareness to companies with a market cap of less than $1 billion, these small-cap stocks will primarily trade on the OTCBB and Nasdaq Small-Cap market. We also issue daily small cap and penny stocks to watch via various newswires. We will strive to bring you the undiscovered, the undervalued, and the oversold. SmallCapReview.com does not give "buy" recommendations, price targets nor suggest entry and exit points.
"A Look at Small Cap Stocks that may no longer be Small Caps"