Where Small Cap Stocks Thrive Since 1999
---
Small Cap Stocks Take Control... Keep an eye on small-cap U.S. stocks in early trading after the sector's massive gain on Tuesday, both in absolute terms and relative to the broader market.
Wall Street trading desks reported heavy buying in small-cap ETFs on Tuesday including in the iShares Russell 2000 ETF, which popped 2.85% on heavy volume versus a 1.2% rise in the S&P 500.
Pinksheet, OTC And Microcap Stocks...
Small Caps Lead U.S. Market Higher...
Evaluating The Small Caps Rally...
Five Small Caps That Could Be Tomorrow's Blue Chips...
What You Don't Know About Small Caps...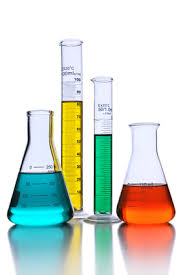 Small Cap Plays For A Volatile Market...
Splashing The Cash On Small Caps...
Small Cap Stocks Have Staged A Comeback In October...
Small Cap Value Now Looks Good...
A Small Cap Decoupling Play For Stock Investors...
2 Small Caps That Hedge Funds Like...
A Lot Of Upside In Small Cap Stocks...
Little Known Small Cap Offers Way To Play Housing Recovery...
Beaten Up Small Caps With Dividend Staying Power... Small stocks seem to have been indiscriminately sold, and there may be bargains within this group.
Small Caps Have Best Week In 14 Years...
Small Cap Stealth Rebound Shows Risk Appetite Still Alive...
---
Intercept Pharmaceuticals (ICPT)
"A Biopharmaceutical Company Focused On The Development And Commercialization Of Novel Therapeutics To Treat Chronic Liver Diseases."
---
Transition Therapeutics (TTHI)

"Delivering Life Changing Therapies."
---
Omeros (OMER)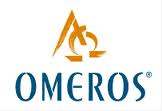 " Omeros has five clinical development programs"
---
Follow Us On
---
---
Who's Getting Rich Off The Stock Market?
---
10 Small Cap Stocks With Returns Of At Least 240% For 2014
---
---
Top Small Caps In The Gaming Industry
---
10 Boring Stocks To Beat Your Portfolio
---
Small Caps May Be Sending A Signal
---
Career Advice No One Told You And You Might Not Want To Hear
---
---
---
9 Reasons Why Saving a $1 a Day Builds Fortunes
---
---
Subscribers to our Free newsletter will receive stock reports and news alerts for small-cap stocks via email. You can sign-up here.
---
"A Primer In Microcap Investing"
SmallCapReview.com® is a leading destination for small-cap picks and news. The Purpose of SmallCapReview.com is to profile and bring awareness to companies with a market cap of less than $1 billion, these small-cap stocks will primarily trade on the OTCBB and Nasdaq Small-Cap market. We also issue daily small cap and penny stocks to watch via various newswires. We will strive to bring you the undiscovered, the undervalued, and the oversold. SmallCapReview.com does not give "buy" recommendations, price targets nor suggest entry and exit points.
"A Look at Small Cap Stocks that may no longer be Small Caps"