---
"The Company had $205.7 million in cash and cash equivalents at July 31, 2012, an increase from $201.9 million at April 30, 2012. The Company generated $19.1 million in cash flow from operations in the fourth quarter and $17.1 million in cash flow from operations in fiscal 2012."

Approximate Financial Snapshot as of 9/5/12

Shares Outstanding
52.7M
52 Wk Hi/Lo
38.13/

16.45

Market Cap
$1.55B
Recent Price
$29.35
Join the SmallCapReview mailing list

Guidewire Software (GWRE)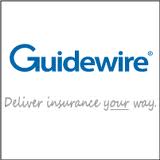 Website: www.Guidewire.com
"Adjusted EBITDA was $10.4 million for the fourth quarter of fiscal 2012, an increase of 22% from the comparable period in fiscal 2011."
---
Guidewire Software (GWRE) is a provider of core system software to the global Property/Casualty (general) insurance industry.
Designed to be flexible and scalable, Guidewire solutions give insurers the capability to deliver excellent service, increase market share and lower operating costs. Guidewire InsuranceSuite, consisting of Guidewire PolicyCenter, Guidewire ClaimCenter and Guidewire BillingCenter spans the key functional areas in insurance – underwriting and policy administration, claims management, and billing.
Guidewire is headquartered in Foster City, California, with offices in Tokyo, Beijing, Hong Kong, Dublin, London, Munich, Paris, Sydney, and Toronto.
---
Total revenue for the fourth quarter of fiscal 2012 was $67.6 million, an increase of 33% from the comparable period in fiscal 2011.

Adjusted EBITDA was $10.4 million for the fourth quarter of fiscal 2012, an increase of 22% from the comparable period in fiscal 2011.

Total revenue for the fiscal year ended July 31, 2012 was $232.1 million, an increase of 35% from fiscal 2011.

The Company had $205.7 million in cash and cash equivalents at July 31, 2012, an increase from $201.9 million at April 30, 2012. The Company generated $19.1 million in cash flow from operations in the fourth quarter and $17.1 million in cash flow from operations in fiscal 2012.

Announced that Nationwide Mutual Insurance Company has decided to expand its partnership with Foster City, California-based Guidewire Software, Inc.. Under the expanded agreement, Nationwide will use Guidewire PolicyCenter® as its underwriting and policy administration system and Guidewire BillingCenter® for its property and casualty insurance lines.

Announced that New Jersey Manufacturers Insurance Company (NJM), the largest automobile and workers' compensation insurer in New Jersey, has selected Guidewire PolicyCenter as its new underwriting and policy administration solution and Guidewire BillingCenter to manage its billing operations. In addition, NJM has selected Guidewire Client Data Management™ to support a more comprehensive customer view across its core operations.

Announced that Frank Cowan Company has selected Guidewire ClaimCenter as its new claims management system. Frank Cowan Company is a Canadian leader in providing specialized insurance programs.
---
Recent News and Press Releases
Nationwide Chooses Guidewire InsuranceSuite for Underwriting, Policy Administration and Billing
Guidewire Software Announces Fourth Quarter and Fiscal 2012 Financial Results
Frank Cowan Company Selects Guidewire Solution for Claims Management
NJM Insurance Group Selects Guidewire Solution for Underwriting, Policy Administration, Billing, and Client Data Management
For the latest Quote and News on GWRE Click Here.
---
---
Marcus Ryu - Chief Executive Officer
Marcus Ryu is Chief Executive Officer at Guidewire and has overall responsibility for our operations and strategic direction. Since co-founding the company in 2001, Marcus has held a wide variety of roles for the company, including securing key customer relationships, communicating our distinctive value proposition to the market, and defining our product strategy. He serves on our Board of Directors and has managed the engineering, marketing, and strategy departments. Marcus has considerable experience analyzing the underwriting and claims operations of insurers and is a frequent speaker to industry audiences on technology and operational issues. Before Guidewire, Marcus was Vice President of Strategy at Ariba and an Associate and Engagement Manager at McKinsey and Company. He has an A.B. from Princeton University and a B.Phil. from New College, Oxford University.
Karen Blasing - Chief Financial Officer
Karen Blasing has served as Guidewire's Chief Financial Officer and Treasurer since 2009. In this role, she has overall global responsibility for our Finance and Administration Operations. Karen brings more than 20 years of experience in creating and implementing corporate strategic plans, executing mergers and acquisitions, and building finance, accounting, legal, and human resource programs and systems. Prior to joining the company, Karen was CFO at Force10Networks (acquired by Dell), Nuance Communications, and Counterpane Internet Security. She also held senior finance roles at salesforce.com, Informix Corporation (acquired by IBM), Oracle Corporation, and Syntex Pharmaceuticals (now Roche). She holds a B.A. in Economics and a B.A. in Business Administration, Finance from the University of Montana and an M.B.A. from the University of Washington.
John True - Senior Vice President, Field Operations
John True joined Guidewire in 2011 as our Senior Vice President of Field Operations. His more than 20 years of sales, general management, and business development experience with high growth technology firms, help unite the strategies and execution of our global Sales, Services, and Business Alliances teams. John's previous positions include Chief Operating Officer at Fortify Software, Vice President of North American Sales at EqualLogic, Executive Vice President of Worldwide Sales at Ariba, and senior management positions with Parametric Technology Corporation. John previously served as the Chief Executive Officer of Agilis Systems and continues today as a director of the company. He holds a B.S. in Computer Science from the University of Missouri.
---
SEC Filings
GWRE filings with the SEC can be found here.
---
Guidewire Software
1001 East Hillsdale Boulevard
Suite 800
Foster City, CA 94404
Phone: 650-357-9100
Fax: 650-357-9101

---
SmallCapReview.com feature stock reports are intended to be stock ideas, not recommendations. Please do your own research before investing. It is crucial that you at least look at current SEC filings and read the latest press releases. Information contained in this report was extracted from current documents filed with the SEC, the company website and other publicly available sources deemed reliable. For more information see our disclaimer section, a link of which can be found on our website. This document contains forward-looking statements, particularly as related to the business plans of the Company, within the meaning of Section 27A of the Securities Act of 1933 and Sections 21E of the Securities Exchange Act of 1934, and is subject to the safe harbor created by these sections. Actual results may differ materially from the Company's expectations and estimates. The information provided in this report is not intended for distribution to, or use by, any person or entity in any jurisdiction or country where such distribution or use would be contrary to law or regulation or which would subject us to any registration requirement within such jurisdiction or country.
Copyright SmallCapReview. All rights reserved. SCR is not a Registered Broker/Dealer or Financial Advisor. All materials presented on our website and individual reports released to the public through this website, e-mail or any other means of transmission are not to be regarded as investment advice and are only for informative purposes. Before making a purchase or sale of any securities featured on our web site or mentioned in our reports, we strongly encourage and recommend consultation with a registered securities representative. This is not to be construed as a solicitation or recommendation to buy or sell securities. As with any stock, companies we select to profile involve a degree of investment risk and volatility, particularly small-caps. All investors are cautioned that they may lose all or a portion of their investment if they decide to make a purchase in any of our profiled companies. Past performance of our profiled stocks is not indicative of future results. The profile and opinions expressed herein are expressed as of the date the profile is posted on site and are subject to change without notice. No investor should assume that reliance on the views, opinions or recommendations contained herein will produce profitable results. SmallCapReview may hold positions in securities mentioned herein, and may make purchases or sales in such securities featured on our website or within our reports In order to be in full compliance with the Securities Act of 1933, Section 17(b), SCR will disclose in it's disclaimer, what, if any compensation was received for our efforts in researching, presenting and disseminating this information to our subscriber database and featuring the report on the SmallCapReview website. SmallCapReview has not been compensated for its efforts with regards to Guidewire Software.
We encourage our readers to invest carefully and read the investor information available at the web sites of the Securities and Exchange Commission (SEC) at: http://www.sec.gov and/or the National Association of Securities Dealers (NASD) at: http://www.nasd.com . Readers can review all public filings by companies at the SEC's EDGAR page. The NASD has published information on how to invest carefully at its website.
---