Intertainment Media (TSX: INT) (OTC: ITMTF)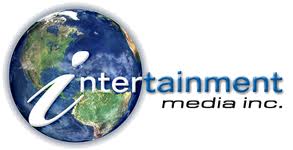 Websites: www.IntertainmentMedia.com
"Reported Revenue of $1,203,585 for the 1st Quarter of 2012 and Has $6 million Cash on Hand"
---
Growth - Among the properties ITMTF owns is Ortsbo. With over 212 million unique users in over 170 countries and territories, Ortsbo enables real-time conversational translation for more than 50 languages.
Success - American Rock Band Daughtry has tapped Ortsbo (www.ortsbo.com), the world's leading real-time experiential communications platform, to launch an unrivaled, globally social engagement hub for their worldwide fan base. Daughtry has scored 4 No. 1 hits, garnered four Grammy nominations, won 4 American Music Awards and sold over 7 million albums in less than four years.
Apps - Ortsbo's global Fan Talk program, a mobile and online platform allowing fans to view and consume social activities in 66 languages across all of their favorite social media channels.
Unique Products - ITMTF is expanding the successful pilot of its Social Media Hub program with KISS to assist major artists and celebrities to engage and interact with their audiences from a single online or mobile destination, regardless of the language that they speak. The expanded program will be called Ortsbo Fan Talk, as users will have the ability to consume key social media in their native language.
Opportunity - Signed aMOU with Snipp Interactive to promote and represent each other's products and services to their existing and potential customers and users, earning referral fees from introductions that result in signed contracts and revenues. Intertainment''s current client base will be introduced to the functionalities and benefits of Snipp''s platform. This will include introductions intended to leveraging Ortsbo.com and its 212 million unique monthly users. Snipp will introduce Intertainment''s products and services to Fortune 500 clients and partners and will create an additional licensing model for agencies in Mexico and India.
Partners - ITMTF has been actively involved with a number of top-tier brands and companies including Rogers, Scotiabank, Canadian Red Cross, McDonalds, NBC, University of Toronto, Yogen Früz, Curves and CBS Interactive.
Licensing -

Announced that ITMTF has signed a licensing agreement with Vantage Wire.com, to provide the Ad Taffy calling platform for use within their site and also be made available to all of their current client base.

Relationships - Ortsbo has already established strategic business relationships with rock band KISS, KISS front-man and rock legend Gene Simmons, Variety Magazine, IndyCar, Warrior One and the Barclays Center.
Trading - ITMTF actively trades on the Toronto Stock Exchange as V.INT, with an average daily volume over 900,000 shares.
---
Intertainment Media (ITMTF) is one of Canada's leading technology incubators and is focused on developing, nurturing and investing in both North American and global technologies and companies that provide technology solutions for brands and consumers alike. Intertainment also owns and operates a number of key properties including Ad Taffy, itiBiti (KNCTR), Ortsbo, Deal Frenzy, The Sweet Card and Magnum, with investments in leading edge technologies and social media platforms including theaudience.com.

Intertainment is headquartered in the Toronto, Canada region, with offices in New York, Los Angeles and San Mateo, CA and is listed on the TSX Venture Exchange under the symbol "INT" (TSXV:INT) and in the US on the OTCQX Market under the symbol "ITMTF". Intertainment is also traded in Europe on the unofficial market of the Frankfurt Exchange through the XETRA trading platform under the symbol "I4T".

Ortsbo is a real time translation technology for social media instant message platforms and the Microsoft Outlook e-mail platform, which allows people to chat from a single Web site, in real time, in over 50 languages with their friends, colleagues, and family using various social media platforms.

Since its launch, Ortsbo has seen over 212 million unique monthly users from over 170 different countries with total user engagement minutes in excess of 1.8 billion that have been used in over 1 billion chat accounts.

ITMTF has been actively involved with a number of top-tier brands and companies including Rogers, Scotiabank, Canadian Red Cross, McDonalds, NBC, University of Toronto, Yogen Früz, Curves and CBS Interactive.

Ortsbo has already established strategic business relationships with rock band KISS, KISS front-man and rock legend Gene Simmons, Variety Magazine, IndyCar, Warrior One and the Barclays Center. These relationships give Ortsbo broad access to the Entertainment, Pop Culture and Sports industries and they intend on entering into more partnership agreements in the near future.
---
Recent News and Press Releases
Intertainment Launches Business Solutions Initiative Targeting Entertainment, Sports, Brand and E-Commerce Verticals
Ortsbo Unveils Next Chapter of Corporate Strategy
A-Listers, Meet Your Online Megaphone
Intertainment Media as Secured Creditor Confirms Poynt Corporation Receivershiphip
Intertainment Media Inc. Initiates US Senior Listing Program
Intertainment Media Corporate Update
Intertainment Completes First Tranche of Private Placement of Units
Ortsbo's Fan Talk Expands Global Fan Engagement Program for Artists
Intertainment Media Inc. Sweet Card Program Chooses Paymobile Inc. for Its Financial Services Processing
Stockhouse Publishing and Intertainment Media to Launch Pilot Online Global TV Platform
A New Audio Interview With David Lucatch, CEO of Intertainment Media Inc. and Ortsbo, is Now at SmallCapVoice.com
Ortsbo's "Live & Global" Presents World Championship Boxing Press Conference From Brooklyn
Goldman Small Cap Research Issues Research Report on Intertainment Media Inc.
Daughtry Fans Worldwide Chat in Dozens of Languages Through Ortsbo Social Hub and Fan Talk Platform
Intertainment Announces Private Placement of Units
Ortsbo Expands Its Global Social Media Hub Program for Artists and Celebrities With Launch of Fan Talk
Snipp Interactive Inc. and Intertainment Media Inc. Sign Strategic Sales and Marketing MOU
Intertainment Media's Ad Taffy(R) Announces Licensing Agreement with Vantage Wire.com
Ortsbo and CHCH Partner to Broadcast "Ortsbo and Variety Live from Toronto"
For the latest Quote and News on ITMTF Click Here.
---
IitiBiti
Launched in 2008, ItiBiti delivers a private-label consumer engagement platform for the computer desktop. This app provides an all-in-one social media entertainment and communications platform that is fully customized for each client, providing the ability to launch with their own exclusive content, promotions and advertising. The app is designed to instantly connect the brand with consumers the moment they log-on to their computer.
Ortsbo
Launched in July 2010, and built using Microsoft's Silverlight platform, Ortsbo provides real-time, easy and accurate translations when chatting online to someone who speaks a different language, with over 50 languages currently supported.
Ortsbo connects to PC and Mac computers, mobile devices as well as all major search engine instant messaging chat platforms Microsoft, Google and Yahoo! along with Facebook, iChat, AIM, ICQ, Gadu-Gadu, Ovi, Lotus Sametime, LiveJournal and Tencent QQ and QQ International, China's largest chat platforms and Twitter. Ortsbo now provides instant translation capabilities to well over 1 billion active chat accounts in over 170 Countries / Territories.
Deal Frenzy
DealFrenzy offers exclusive, local deals on things to do, eat, see and buy in your city. DealFrenzy secures its discounts through partnerships with national and international brands including Yogen Fruz, Yogurty's, Things Engraved, Jamba Juice Canada and more!
AdTaffy
AdTaffy integrates with existing online advertising technology to create an instant "call to action", connecting people to a Brand location both physically and communicatively through any landline or mobile telephone connection.
The technology integrates database, rich media display, and geo-positioning technology into one cohesive package, removing the consumer frustration and guesswork currently found with location finding.
Magnum
For over 25 years, Magnum has provided clients with leading edge print design, production and distribution services globally to meet the needs of their business, promotional and customer requirements.
Magnum provides clients with established robust online order (web to print) and management information service ("MIS") platforms allowing clients to increase efficiencies and management of collateral programs.
---
---
David Lucatch - Chief Executive Officer
Mr. Lucatch is the primary founder and has been CEO of Intertainment Media Inc. from May 2006 to the present. Mr. Lucatch has spent over 25 years developing business concepts and taking them to market holding senior management posts at both private and public media and technology firms.
Throughout his business career Mr. Lucatch has been an active supporter of a number of organizations and has been recognized internationally for his service and support.
Mr. Lucatch graduated in 1985 from the University of Toronto. Mr. Lucatch continues to mentor at the University of Toronto and the Management Economics Student Association programs. In 2010 Mr. Lucatch was a recipient of an Arbour Award from the University of Toronto, recognizing his continued activities and contributions to U of T.
Anthony R. Pearlman - Chief Operating Officer & President
Mr. Pearlman was appointed as COO and President in July 2011. He manages all operations enterprise-wide. He brings over 25 years of hands-on experience and practice in the technology sector. He has held C-Level roles in both large and small private and public organizations.
Edward Jonasson - Chief Financial Officer
Mr. Jonasson is Chief Financial Officer at Intertainment Media Inc. serving as the Company's senior financial officer overseeing all financial reporting and compliance activities. Mr. Jonasson has more than 15 years of business experience. Prior to joining the Company in 2010, Mr. Jonasson was Vice President, Corporate Controller at Open Text Corporation and previously held senior finance positions at DWL Incorporated (acquired by IBM September 2005) and Perle Systems Limited. Mr. Jonasson began his career at Coopers & Lybrand (now PricewaterhouseCoopers LLP).
Mr. Jonasson is a Canadian Chartered Accountant and a US Certified Public Accountant (Illinois) and holds a Bachelor of Arts degree from The University of Western Ontario and a MBA degree from the University of Toronto.
---
Intertainment Media
30 West Beaver Creek Road
Suite 111
Richmond Hill, ON L4B 3K1
Canada
Phone: 905-763-3510
Fax: 905-763-6175
---
SmallCapReview.com feature stock reports are intended to be stock ideas, not recommendations. Please do your own research before investing. It is crucial that you at least look at current SEC filings and read the latest press releases. Information contained in this report was extracted from current documents filed with the SEC, the company website and other publicly available sources deemed reliable. For more information see our disclaimer section, a link of which can be found on our website. This document contains forward-looking statements, particularly as related to the business plans of the Company, within the meaning of Section 27A of the Securities Act of 1933 and Sections 21E of the Securities Exchange Act of 1934, and is subject to the safe harbor created by these sections. Actual results may differ materially from the Company's expectations and estimates. The information provided in this report is not intended for distribution to, or use by, any person or entity in any jurisdiction or country where such distribution or use would be contrary to law or regulation or which would subject us to any registration requirement within such jurisdiction or country.
Copyright SmallCapReview. All rights reserved. SCR is not a Registered Broker/Dealer or Financial Advisor. All materials presented on our website and individual reports released to the public through this website, e-mail or any other means of transmission are not to be regarded as investment advice and are only for informative purposes. Before making a purchase or sale of any securities featured on our web site or mentioned in our reports, we strongly encourage and recommend consultation with a registered securities representative. This is not to be construed as a solicitation or recommendation to buy or sell securities. Past performance of our profiled stocks is not indicative of future results. The profile and opinions expressed herein are expressed as of the date the profile is posted on site and are subject to change without notice. No investor should assume that reliance on the views, opinions or recommendations contained herein will produce profitable results. SmallCapReview may hold positions in securities mentioned herein, and may make purchases or sales in such securities featured on our website or within our reports In order to be in full compliance with the Securities Act of 1933, Section 17(b), SCR will disclose in it's disclaimer, what, if any compensation was received for our efforts in researching, presenting and disseminating this information to our subscriber database and featuring the report on the SmallCapReview website. SmallCapReview has been compensated three thousand five hundred dollars by a third party Winning Media for its efforts with regards to Intertainment Media. As with any stock, companies we select to profile involve a degree of investment risk and volatility, particularly small-caps. All investors are cautioned that they may lose all or a portion of their investment if they decide to make a purchase in any of our profiled companies.
We encourage our readers to invest carefully and read the investor information available at the web sites of the Securities and Exchange Commission (SEC) at: http://www.sec.gov and/or the National Association of Securities Dealers (NASD) at: http://www.nasd.com . Readers can review all public filings by companies at the SEC's EDGAR page. The NASD has published information on how to invest carefully at its website.
---