Where Small Cap Stocks Thrive Since 1999
---
3 Small Caps Putting In Strong Gains...
6 Tiny Small Caps With Big Opportunities...
17 Best Things To Buy This Fall...
Energy Small Caps Present Value...
Buying Opportunities In Small Caps...
15 Websites To Jumpstart Your Career...
Stock Picking Lessons From 60 Years...
Micropower's Quiet Takeover...
Who's Getting Rich Off The Stock Market?
10 Solid Stocks For Conservative Investors...
U.S. Oil And Gas Industry By The Numbers...
Top 20 Colleges With Most Billionaire Alumni...
Three Microcaps With Persistent Insider Purchases...
Most Loved And Hated Stocks...
10 Boring Stocks To Beat Your Portfolio...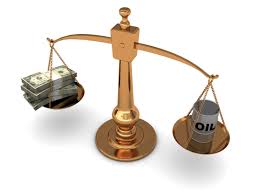 Falling Oil Prices Favor U.S...
Gains In Small Caps Lead Markets Higher...
10 Small Cap Stocks With Returns Of At Least 240% For 2014...
Top Small Caps In The Gaming Industry...
Got $5? Small Cap Stocks To Buy...
---
Intercept Pharmaceuticals (ICPT)
"A Biopharmaceutical Company Focused On The Development And Commercialization Of Novel Therapeutics To Treat Chronic Liver Diseases."
---
Transition Therapeutics (TTHI)

"Delivering Life Changing Therapies."
---
Omeros (OMER)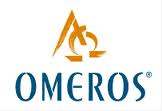 " Omeros has five clinical development programs"
---
Follow Us On
---
---
---
---
Go Where There's Opportunity "There is a chance for small investors to find the micro-cap before it makes that large move," he said. "It's one of the few areas individual investors have an advantage over institutional investors."
---
Why Small Caps Make Sense For Retirees
---
Make Your Kid Rich For A $1 A Day Small Cap Value Stocks.
---
4 Small Caps That Mutual Funds Favor
---
Three Small Cap Dividend Stocks
---
Eight Small Cap HealthCare Stocks That Could Rise Up To 75%
---
---
5 Small Caps On The Brink Of Being Great Bargains
---
---
Subscribers to our Free newsletter will receive stock reports and news alerts for small-cap stocks via email. You can sign-up here.
---
"A Primer In Microcap Investing"
SmallCapReview.com® is a leading destination for small-cap picks and news. The Purpose of SmallCapReview.com is to profile and bring awareness to companies with a market cap of less than $1 billion, these small-cap stocks will primarily trade on the OTCBB and Nasdaq Small-Cap market. We also issue daily small cap and penny stocks to watch via various newswires. We will strive to bring you the undiscovered, the undervalued, and the oversold. SmallCapReview.com does not give "buy" recommendations, price targets nor suggest entry and exit points.
"A Look at Small Cap Stocks that may no longer be Small Caps"