Where Small Cap Stocks Thrive Since 1999
---
The Small Caps That Stock Funds Hold... The stocks with the highest mutual fund ownership, in terms of both percentage and number of holders.
International Small Caps Get Interesting...
Microcap Stocks To Beat This Boring Market...
A Look At The Small Cap 'Reject Bin'...(UK)
It's A Small World After All, International Small Cap Value...
10 Small Caps For The Long Term...
Best Earnings Per Share Growth...
5 Rules To A Successful Return On Small Cap Stocks...
Higher Interest Rates Could Help Thee Small Caps...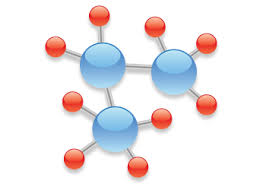 Meaning of 5th Letter in Nasdaq Ticker Symbols...
Small Cap Biotechs To Watch...
How International Small Caps Spice Up A Portfolio...
Is It Wise To Diversify With Small Caps?
11 Small Caps With Massive Upside Potential....
Rolling Stocks "Playing The Spread"...
Top 10 Small Caps For Dividend Growth...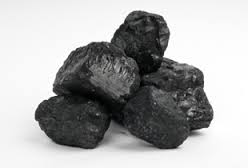 Small Cap Stock Trading Change OK'd... Approved a trading program to trade small-cap stocks in increments of five cents, rather than a penny.
Small Cap Tech To Save Big Coal... When the EPA measures to curb mercury pollution from coal-fired power plants over 25 megawatts took efect on April 16th, it wasn't only environmentalists who were popping the champagne corks—technology companies specializing in mercury remediation broke out the glasses as well.
Small Cap Biotechs To Watch...
Small Cap Oil Producers Exploding...(Aus)
ETF's Make Foreign Small Caps Easy To Buy...
---
Intercept Pharmaceuticals (ICPT)
"A Biopharmaceutical Company Focused On The Development And Commercialization Of Novel Therapeutics To Treat Chronic Liver Diseases."
---
Transition Therapeutics (TTHI)

"Delivering Life Changing Therapies."
---
Omeros (OMER)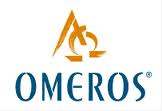 " Omeros has five clinical development programs"
---
Follow Us On
---
---
---
---
---
---
---
The Best Dividend Paying Small Caps
---
In America Quality Small Caps Are On Sale
---
4 Small Caps With Massive Upside
---
Don't Overlook Global Microcaps
---
When Going All In On Small Cap Value Might Be A Winner
---
---
Subscribers to our Free newsletter will receive stock reports and news alerts for small-cap stocks via email. You can sign-up here.
---
"A Primer In Microcap Investing"
SmallCapReview.com® is a leading destination for small-cap picks and news. The Purpose of SmallCapReview.com is to profile and bring awareness to companies with a market cap of less than $1 billion, these small-cap stocks will primarily trade on the OTCBB and Nasdaq Small-Cap market. We also issue daily small cap and penny stocks to watch via various newswires. We will strive to bring you the undiscovered, the undervalued, and the oversold. SmallCapReview.com does not give "buy" recommendations, price targets nor suggest entry and exit points.
"A Look at Small Cap Stocks that may no longer be Small Caps"