Where Small Cap Stocks Thrive Since 1999
---
25 Small Caps Most Owned By Hedge Funds...
Investors Return To Small Cap ETFs...
Small Caps, Words Of Encouragement From Buffet...
13 Small Cap Stocks To Fight Inflation...
5 Small Caps Paying Big Dividends...
Small Caps May Be Ready To Shine...
2016: Year Of The Microcap Pharmaceutical Stock...
5 Small Caps That Could Double In 2016...
The Small-Cap Effect Has Stood The Test Of Time...
This Small Cap Stock Is Capturing The Fast-Growing Drone Market...
U.S. Small Caps Ready For 'Take-Off'...
3 Small Cap Biotechs With Big News Coming In 2016...
Barron's Favorite Small And Mid-Caps For 2016...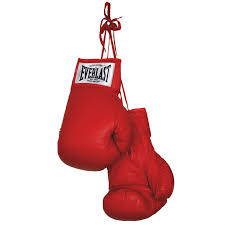 Small Cap Stocks Are Ready To Rumble...
Small Caps Outperformed Large Caps In November...
129 Small Caps Rally Over 40% In Three Months...(India)
When To Buy Small Caps For Biggest Bounce... Get ready, small-cap investors: The best time of the year to make money is about to begin.
Switching In And Out Of Small Cap Stocks For Profit...
10 Small Cap Mining Stocks Rocketing Higher...
4 Reasons You Should Own Small Cap Oil And Gas...
Small Caps Poised For A Year End Rally...(Video)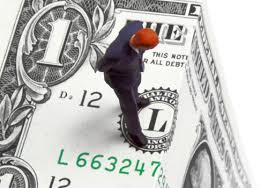 Small Caps With A U.S. Focus Offer Abundant Value...
Small Caps Stocks' January Effect Tends To Make Early Entrance...
Time To Switch To Small Cap Stocks...
Pick Small Cap Stocks For Your Santa Claus Rally... I don't always bet on Santa Claus rallies, but when I do, I prefer small-cap stocks.
Small Caps Outperformed Large Caps For The Week...
4 Small Cap Trading Rules For Big Gains...
---
SciClone Pharmaceuticals (SCLN)

"SciClone Has Raised It's EPS Guidance"
---
Intercept Pharmaceuticals (ICPT)
"A Biopharmaceutical Company Focused On The Development And Commercialization Of Novel Therapeutics To Treat Chronic Liver Diseases."
---
Omeros (OMER)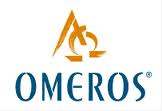 " Omeros has five clinical development programs"
---
Follow Us On
---
---
---
---
Something's Afoot With Small Cap ETFs
---
Valuable Facts About Small Caps
---
---
Small Cap Stocks For Retirement
---
Small Caps Boast Significant 4th Quarter Upside
---
---
3 Undervalued Small Caps For Long Term Returns
---
Unknown Small Caps That Should Be On Your Radar
---
---
Subscribers to our Free newsletter will receive stock reports and news alerts for small-cap stocks via email. You can sign-up here.
---
"A Primer In Microcap Investing"
SmallCapReview.com® is a leading destination for small-cap picks and news. The Purpose of SmallCapReview.com is to profile and bring awareness to companies with a market cap of less than $1 billion, these small-cap stocks will primarily trade on the OTCBB and Nasdaq Small-Cap market. We also issue daily small cap and penny stocks to watch via various newswires. We will strive to bring you the undiscovered, the undervalued, and the oversold. SmallCapReview.com does not give "buy" recommendations, price targets nor suggest entry and exit points.
"A Look at Small Cap Stocks that may no longer be Small Caps"