Where Small Cap Stocks Thrive Since 1999
---
Why Small Cap Gains Are Good For The Market...
5 Best Stocks Of 5 Year Bull Market...
3 Reasons Why Investors Can Be Pleasantly Surprised With Small Caps...
Better Bargains In Small Caps...
7 Largest Landowners In America...
Finding Unrecognized Value In Small Caps...
Looking To U.S. Small Caps For Long Term Growth...
Wolf Stirs Up Interest In Penny Stocks...
Investors Rush To Small Caps In Hunt For Risk... Demand for small-cap stocks is increasing relative to established large-cap names, a divergence that signals continued risk appetite among investors.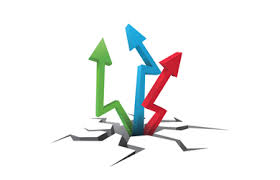 The Wave Of Green Microcap Stocks...
Tempted? Seven Sizzling Sin Stocks...
Three Reasons To Invest In Small Caps...
Positive Growth Prospects For Small Caps... "Go where there's growth."
3 Small Cap Dividend Raisers...
The Well Is Running Dry For Big Oil... The decline of the automobile spells trouble for fossil-fuel demand.
Don't Meddle With Your Small Caps...
Savory Small Caps In An Up Trend...
Biotech Small Caps Hit New Heights...
Small Caps With Room To Run...
---
Datalink (DTLK)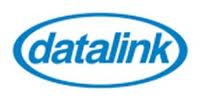 "A Complete Data Center Services and Solutions Provider"
---
Intercept Pharmaceuticals (ICPT)
"A Biopharmaceutical Company Focused On The Development And Commercialization Of Novel Therapeutics To Treat Chronic Liver Diseases."
---
Transition Therapeutics (TTHI)

"Delivering Life Changing Therapies."
---
Stereotaxis (STXS)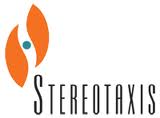 "The Leader in Robotic Navigation for the Treatment of Cardiac Arrhythmias."
---
Omeros (OMER)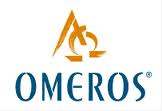 " Omeros has five clinical development programs"
---
Follow Us On

---
---
Small Caps Will Outperform If You Give 'Em Time
---
The Small Cap Screen That Beats The Market
---
Small Caps And Machine Technology
---
Small Cap Stars That Pay Out Big
---
9 One-Time Penny Stocks That Didn't Stay That Way
---
Small Cap Stocks Enjoy Best Return In More Than A Decade
---
A Sweet Spot For Small Cap Traders
---
---
Small Cap Financials Offer Room To Grow
---
---
Subscribers to our Free newsletter will receive stock reports and news alerts for small-cap stocks via email. You can sign-up here.
---
"A Primer In Microcap Investing"
SmallCapReview.com® is a leading destination for small-cap picks and news. The Purpose of SmallCapReview.com is to profile and bring awareness to companies with a market cap of less than $1 billion, these small-cap stocks will primarily trade on the OTCBB and Nasdaq Small-Cap market. We also issue daily small cap and penny stocks to watch via various newswires. We will strive to bring you the undiscovered, the undervalued, and the oversold. SmallCapReview.com does not give "buy" recommendations, price targets nor suggest entry and exit points.
"A Look at Small Cap Stocks that may no longer be Small Caps"