Where Small Cap Stocks Thrive Since 1999
10 High Yield Small Cap Dividend Stocks For 2017...
---
MYGN's BRACAnalysis CDx® Test Successfully Identified Metastatic Breast Cancer Patients with Improved Outcomes from AstraZeneca's...
MYGN's Prolaris® Test Significantly Improves the Risk Classification for One Third of Men Diagnosed with Localized Prostate Cancer...
A Most Wonderful Year For Small Caps...
The Next Leg Of The Small Cap Rally Starts Now...
Why Small Caps Remain Some Of The Top Stocks To Invest In...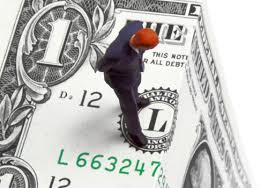 Small Cap Stocks Hit Record High...
The Long And Short Of Small Cap Options...
U.S. Markets Reach New Highs... In small-caps, the Russell 2000 Index closed at 1378.53 for a gain of 19.79 points or 1.46%.
Microcap Stocks - There's A Lot To Like About Them...
Small Cap Stocks - Time For Active Investing...
Compelling Reasons To Keep Small Caps...
Charts Say Go Long Small Caps In February...
---
Myriad Genetics (MYGN)
Website: www.Myriad.com
"Myriad has the deepest diagnostic pipeline across the disease spectrum."
---
SciClone Pharmaceuticals (SCLN)

"SciClone Has Raised It's EPS Guidance"
---
Intercept Pharmaceuticals (ICPT)
"A Biopharmaceutical Company Focused On The Development And Commercialization Of Novel Therapeutics To Treat Chronic Liver Diseases."
---
Follow Us On
---
---
Subscribers to our Free newsletter will receive stock reports and news alerts for small-cap stocks via email. You can sign-up here.
---
"A Primer In Microcap Investing"
SmallCapReview.com® is a leading destination for small-cap picks and news. The Purpose of SmallCapReview.com is to profile and bring awareness to companies with a market cap of less than $1 billion, these small-cap stocks will primarily trade on the Nasdaq Small-Cap market. We also issue daily small cap stocks to watch via various newswires. We will strive to bring you the undiscovered, the undervalued, and the oversold. SmallCapReview.com does not give "buy" recommendations, price targets nor suggest entry and exit points.
"A Look at Small Cap Stocks that may no longer be Small Caps"
---